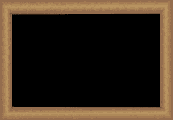 Elementary Guidance
A preventive program
focusing on the needs of all children:
~ as they grow and develop
~while prevention of difficulties is possible
~when they need a friend to listen
Elementary School Counselors help by:
Counseling, Consulting, Coordinating and Teaching
Counseling....
Promoting the development of communication skills and understanding of self and others

helping develop skills for thinking and solving problems

guiding students in setting positive goals, exercising self-responsibility and improving academic progress

providing support during personal and family crisis
Consulting...

with PARENTS: to discuss the social, emotional and educational needs and growth of their children

with TEACHERS: to enhance the child's individual development and academic success in a positive environment

with ADMINISTRATORS: to promote an optimal learning environment for all students
Coordinating...
Transition between grade levels and schools

referrals to community agencies

small groups and individual needs
Teaching...
self awareness and self esteem
How does the child meet with the COUNSELOR?
self referral

special services referral
If you have any questions
please contact Bright Star's Counselor,
Mrs. Naomi Gilbert
770-651-3432